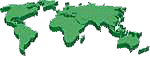 Associazione di Studi Extraeuropei
Pisa
«AFRICANA»
Rivista di studi extraeuropei fondata da Vittorio Antonio Salvadorini
Sua Eccellenza Dhimitër Thimi Stamo
TRE ANNI CON I KHMER ROSSI
Abstract
Il Presidente dell'Associazione di Studi Extraeuropei, Prof. Vittorio Antonio Salvadorini, il redattore capo di "Africana" Dr. Giovanni Armillotta, ed il Consiglio Scientifico, esprimono la propria gratitudine a Sua Eccellenza Dr. Dhimitër Thimi Stamo, già ambasciatore in Sud-Est Asiatico, Estremo Oriente e Africa, nonché diplomatico di chiara fama, per aver prescelto la nostra rivista quale tribuna delle Sue fonti memorialistiche e fotografiche di Ministro plenipotenziario albanese in Cambogia. Dhimitër Thimi Stamo è stato il primo ambasciatore europeo ad aver avuto contatti diretti e svolto colloqui personali con l'intero esecutivo di Phnom Penh dal 1975 al 1978, in un momento in cui specialmente la figura trista del primo ministro Pol Pot sfuggiva il più possibilea incontri formali e scatti fotografici.
Il Comitato di redazione ringrazia la Dr.ssa Loreta Stamo per la preziosa collaborazione.
Le foto 4 e 6 sono state poste gentilmente a nostra disposizione dall'Autore; le foto 1, 2, 3 e 5 sono tratte dall'archivio fotografico del 'Cambodia Genocide Program' della Yale University.
Dear Sirs,
the Italian Association of Extraeuropean Studies (Associazione di Studi Extraeuropei), presided by Prof. Vittorio Antonio Salvadorini, it presents you number VI-2000 of its "Africana", a Review of Extraeuropean Studies (it issued on November 30th, 2000). It's a yearly journal in Italian language, but is opened to contributions in English, Spanish and French languages.
The 2000 number it's largely devoted to Cambodia 1970-1979. H.E. Dr. Dhimitër Thimi Stamo, Albanian Ambassador in Cambodia since December 2nd, 1975 to July 1978, he wrote memoirs-article (also photographical): he was the first European ambassador who personally met all red khmers (khmers rouges) leadership: Pol Pot, Khieu Sampham, Ieng Sary, Son Sen, Vorn Vet, So Phim, Ieng Thirith, Thiounn Thioeun, and others comprising Sihanouk and his wife Monique), and he entirely lived those horrible years (pp. 7-27). Instead the Dr. Giovanni Armillotta's article regards Cambodia civil war in international relations (1970-75) and khmers rouges five-year power in their foreign affairs (1975-79) (pp. 29-83). Total index is here.
The founder of the Documentation Center of Cambodia and Program Manager and Acting Director of Yale University's Cambodian Genocide Program, Prof. Craig Etcheson is translating in English language Stamo's and Armillotta's articles.