GIOVANNI ARMILLOTTA ON LINE PËR SHQIPTARËT
The new book of Giovanni Armillotta: Almanaku i kategorisë së dytë (1930/2008-09) dhe i futbollit shqiptar — Almanacco della Serie B (1930/2008-09) e del calcio albanese — Yearbook of Football Second National Level (1930/2008-09) and of Albanian Soccer
MUHAMMAD 'ALÎ PASHA
AND ALBANIAN ISLAMIC EMPIRE OF EGYPT
(1833-1841)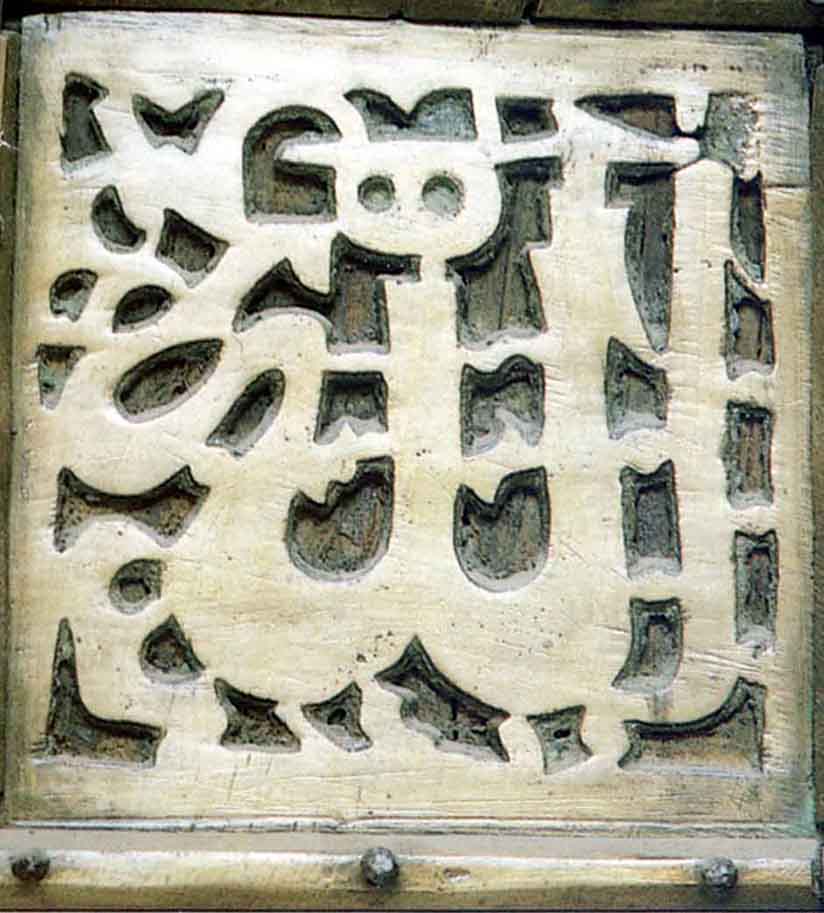 The name of God, engraved in a wall of Sultan Hassan Mosque (Cairo)
The greatness of Mu
h
ammad 'Alî Pa
sh
a, an Albanian of maximum political, military and administrative genius, has been so formidable that Egypt to find that authoritativeness in world scenario, and to own a territory so vast – comprising the Holy Cities of Mecca and Medina – it must look back towards the ancient times of the XVIII Dynasty (XVI- XIV b.C.), over 3,300 years ago, when Thutmosis III (1468-1438 b.C.) led "the Mother of the Nations" (Ibh Khaldun) at the acme of its power, but – contrary to Mu
h
ammad 'Alî, who conquered Crete – the Pharaoh wasn't able to do it in European lands.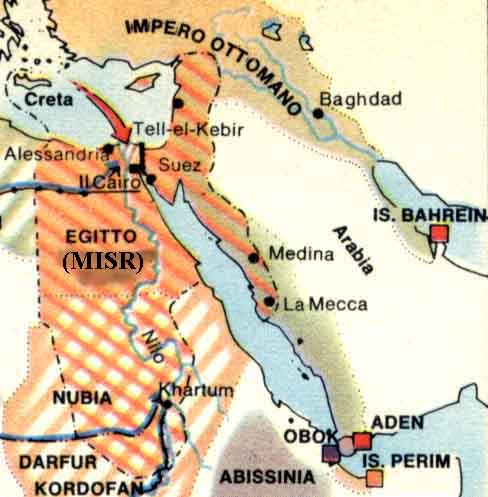 (Atlante Storico, Cronologia della Storia Universale, Milano, Aldo Garzanti Editore, 1977, 7ª ed., p. 390)

In mid-1833 it was agreed that, in return for the withdrawal of his troops, Muhammad 'Alî would gain control of the Syrian provinces, Crete and Adana. He thus came to govern the vast territories lying from the Sudan and the Hidjâz to eastern Anatolia (The Encyclopaedia of Islam, Leiden-New York, 1993, VII vol.-MIF/NAZ, p. 427).
GENEALOGICAL TABLE OF THE ALBANIAN DYNASTY
FOUNDED BY MUHAMMAD 'ALÎ PASHA
The last Egyptian Dynasty
1. Mu
h
ammad 'Alî
(ruled 1805-48)
2. Ibrâhîm
(ruled 1848; Muhammad 'Alî'son)
3. 'Abbâs
H
ilmî I
(ruled 1848-54; Ahmad Tûsûn's son and Muhammad 'Alî's nephew)
4. Mu
h
ammad Sa'îd
(ruled 1854-63; Muhammad 'Alî's son)
5. Ismâ'îl
(ruled 1863-79; Ibrâhîm's son)
6. Mu
h
ammad Tawfî
k
(ruled 1879-92; Ismâ'îl's son)
7. 'Abbâs
H
ilmî II
(ruled 1892-1914; Muhammad Tawfîk's son)
8.
H
usayn Kâmil
(ruled 1914-17; Ismâ'îl's son)
9. A
h
mad Fu'âd I
(ruled 1917-36; Ismâ'îl's son)
(*)
10. Fârû
k
(ruled 1936-52; Ahmad Fu'âd I's son)
11. A
h
mad Fu'âd II
(nominal rule 1952-3; Fârûk's son)
(*): His Majesty Ahmad Fu'âd I was granted "laurea ad honorem" in Faculty of Arts by prestigious Italian Studies University of Pisa (on February 16th, 1933). King Ahmad Fu'âd I was the first "laureatus ad honorem" of Pisa University (founded in 1343)
The flags of Albanian Dynasty of Egypt (1805-1953)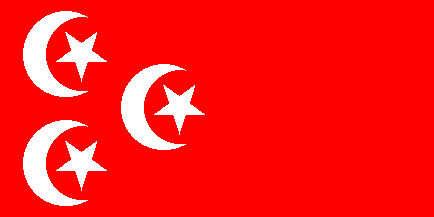 Muhammad 'Alî Pasha did introduce in 1805 one distinctive new flag which became the first real Egyptian national flag. To symbolize the victory of his armies in three continents (Africa, Asia and Europe) and his own sovereignty over Egypt, Nubia, and the Sudan, 'Alî set three white crescents and three stars on a red field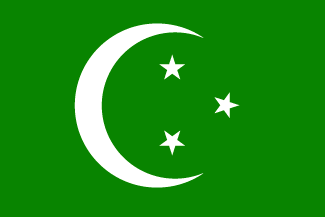 In 1922 Ahmad Fu'âd I adopted a distinctive national flag, hoisted on 10 December 1923: three white stars arranged within a single crescent standing for Muslims, Christians, and Jews living in Egypt
BREVE STORIA DELL'ALBANIA
Date, nomi, fatti