Presented by
MIKHAIL DRYOMIN (Russian)
supporter of legendary

LOKOMOTIV MOSCOW
All the Russias Champions: 2002, 2004, 2018
All the Russias Cup: 1936, 1957, 1996, 1997, 2000, 2001, 2007, 2015, 2017
All the Russias Supercup: 2003, 2005

and

GIOVANNI ARMILLOTTA (Italian)
supporter of legendary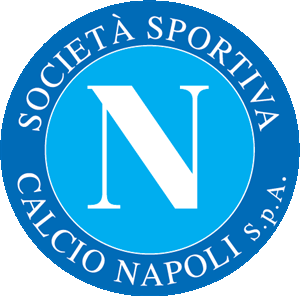 NAPOLI
Italy Champions: 1986-87, 1989-90
Italy Cup: 1961-62, 1975-76, 1986-87 (double), 2011-2012 e 2013-2014
Italy Supercup: 1990, 2014
UEFA Cup: 1988-89
Anglo-Italian League Cup: 1976
Cup of the Alps : 1966
Click here for Giovanni Armillotta's Homage to Napoli
GLORY!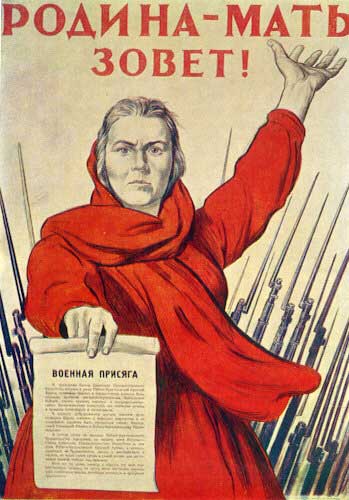 to the heroes who aroused and resolutely led all the workers and peasants, all the Soviet People, in the Great Patriotic War, with whose name on their lips the Matrosovs, the Kozmodemyanskayas, the heroes of Stalingrad, the heroes of Leningrad, and hundreds of thousands of other heroes and fighters threw themselves into attacks on the enemy and fell in battle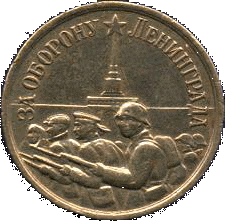 THE SOCCER-MATCH OF MILLENNIUM
1942-2002
Leningrad, May 31st, 1942,
DINAMO LENINGRAD-LMZ LENINGRAD 6-0
Dinamo Leningrad: Viktor Nabutov, Atyushin, G. Ivanov, Boris Oreshkin, Valentin Fyodorov, Arkadiy Alov, Konstantin Sazonov, Yevgeniy Ulitin, Aleksandr Fyodorov, Anatoliy Viktorov, Moskovtsev.
Leningradskiy Metallicheskiy Zavod (*): Ivan Kurenkov (S), Fesenko, Georgiy Medvedev (Z), Anatoliy Mishchuk (Z), Aleksandr Zyablikov (Z), Aleksandr Lebedev (Z), Gorelkin, Nikolai Smirnov (Z), Ivan Smirnov (D), Pyotr Gorbachov (S), Losev.
(*): Leningrad Metal Factory
Referee: P.P. Pavlov
The match was played at the Dinamo stadium in besieged Leningrad. The only participant of the match who is still alive in 2002 (after 60 years) is Yevgeniy Ulitin. The LMZ team was actually compiled from three Leningrad clubs: Dinamo, Zenit, Spartak (see the letter in the brackets). The match was organized to demonstrate Nazis that the city is alive and struggling. In the second half, they had opened fire on the city and stadium. The players were offered to go to a bomb shelter, but they refused and kept playing.
A.M. Matrosov: soldier of the Soviet Red Army, who in February 1943, blocked the fire from an enemy bunker with his own body to ensure the victory of his detachment
Z.A. Kozmodemyanskaya: heroic daughter of Russian people, brave and dauntless partisan fighter, who was captured by the enemy and, after inhuman torture, was barbarously murdered in November 1941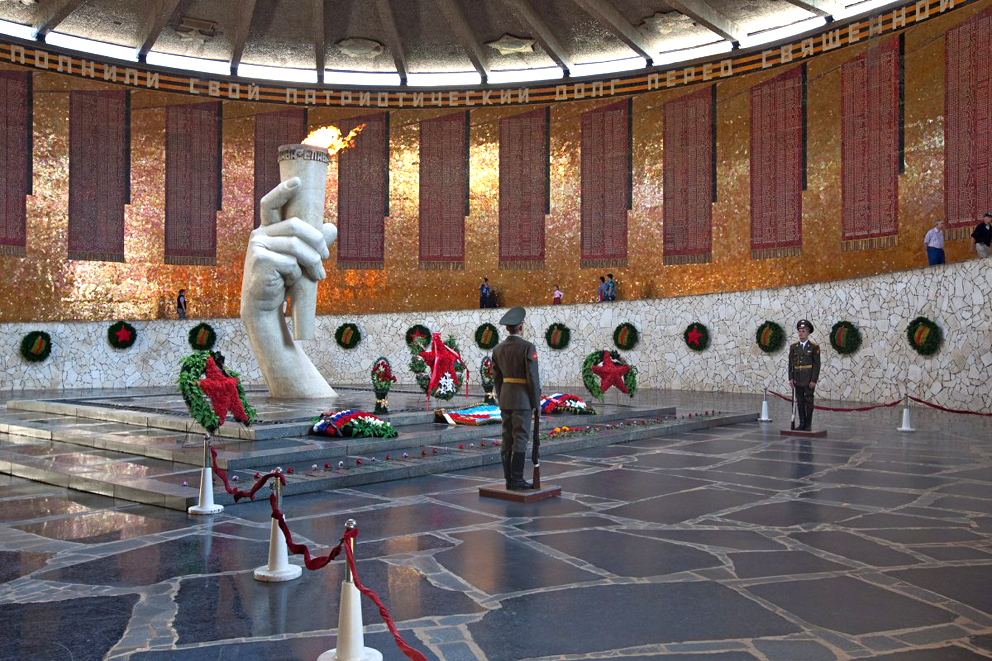 Stalingrad: The Hall of the Warrior Glory
© Giovanni Armillotta, 2002
Visitatori: 770 +