Dr. Giovanni Armillotta, PhD on line për Shqiptarët
Uploaded: April 3rd, 2019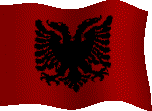 Le avventure dell'Albania olandese
(«AlbaniaNews», 11 ottobre 2017)
Shkėndija Tiranė: volto di un'epoca e fucina della Kombėtarja
(«AlbaniaNews», 18 agosto 2017)
Le imprese mondiali dei portieri Kujtim Shtama e Xhevahir Kapllani (Teuta 1993-94)
(«AlbaniaNews», 11 luglio 2017)
Lidhur me polemika nė artikullin tim tė 12 tetorit 2015 mbi Kombėtarisė, pėrkthyer nė shqip nga «Panorama Sport» mė 14 tetor 2015
(«AlbaniaNews», 23 ottobre 2015)
Albania: raggiunto un primato mondiale
(«AlbaniaNews», 18 ottobre 2015)
Kualifikim historik. Shqiperia ne fazėn finale? Nuk ėshtė hera e pare!
(«Panorama Sport, 14 tetor 2015)
Albania alla fase finale. Record? No!
(«AlbaniaNews», 12 ottobre 2015)
11 Tetor 2015: Armeni-SHQIPĖRI 0-3. Kombėtarja nė fazėn finale e njė kompeticion e madhe futbollistike! Njė ditė e paharrueshme e pritur mua pėr 35 vjet!
The book of Giovanni Armillotta: Almanaku i kategorisė sė dytė (1930/2008-09) dhe i futbollit shqiptar — Almanacco della Serie B (1930/2008-09) e del calcio albanese — Yearbook of Football Second National Level (1930/2008-09) and of Albanian Soccer
Dr. Giovanni Armillotta, PhD on line për Shqiptarët
since November 28th, 1998
OFFICIAL RSSSF SITE COVERING THE HISTORY OF ALBANIAN FOOTBALL FROM 1913 UNTIL THE PRESENT
All researches of mine regarding Albanian Soccer on web they belong to ALBANIAN PEOPLE
My special acknowledgments for their help to, first of all, BESNIK DIZDARI (Albania), GIUSEPPE MONTAGNA (Italy) and Dr. Avv. GIOVANNI NAPPI (Italy)
then Dinant Abbink (Ned), Luís Batista (Por), Arlind Ciri (Alb), Fatjon Dautaj (Alb), Florent Hoxha (Alb-USA), Edmond Mino (Alb), Dr. Admir Mulaj (Alb), Isuf Myrtaj (Alb), Dr. Fatjon Pandovski (Alb), Markus Schaal (Ger), Dr. Ing. Alessandro Salvatore Vergine (Ita), and Shkëlzen Xheladini (Alb-Swi)
I want to thank the tens of thousands of Albanians who turned and are turning over the web pages of mine: that's the best honour to my life wholly devoted to dear Albania
I listened first time an Albanian match when the great radio-journalist Ismet Bellova, on September 16th, 1970, he broadcasted 17 Nëntori-Ajax 2-2 in Champion Clubs Cup 1970-71, first round
FEDERATA SHQIPTARE E FUTBOLLIT
Founded June 6th, 1930
It entered FIFA during its Congress on June 12th-16th, 1932
Albania had been invited to play in II World Cup 1934, but owing to organizing difficulties it didn't take part. Albania is one of founding members of UEFA in 1954: it took part for first time in European Championships in 1963, for edition 1964.
First participations – 1946, Balkan Cup for National Representatives; 1961, Balkan Clubs Cup; 1963, Olympic Games eliminatory round: for Tokio 1964; 1962-63, Champion Clubs Cup; 1968-69, Cup Winners Cup; 1971-72 (forfaited), 1981-82 (played), UEFA Cup; 1999, UEFA Intertoto Cup; never in Inter-Cities Fairs Cup.
ROLL OF HONOURS OF ALBANIAN FOOTBALL FEDERATION
NATIONAL REPRESENTATIVE
Winners of VIII Balkan Championships (Tiranë, October 1946): the first official international tournament played in Europe after Second World War
Winners of Rothmans Football International Tournament (Valletta, February 2000)
CLUBS
Partizani Tiranë, Winners of Balkan Champion Clubs Cup in 1970
YOUTH NATIONAL REPRESENTATIVES
ALBANIA "U-23" (Shpresa nėn 23)
3rd place: Balkan Championship 1969 in Romania
3rd place: Balkan Championship 1970 in Bulgaria
2nd place: Balkan Championship 1974 in Romania
ALBANIA "U-21" (Shpresa nėn 21)
3rd place: Balkan Championship 1976 in Greece
Winners of the Balkan Championship 1978 (home-away matches)
Winners of the Balkan Championship 1981 in Greece

Qualified among Eight best "Under 21" Teams in European Championships 1984 (Absolute Invincibility from December 7th, 1978 to March 13th, 1984 – Home Invincibility from 1973 to 1984): Authoritative English monthly "World Soccer" in December 1983 proclaimed Albania "Under 21" among best eight world teams:
ALBANIA "U-18" (e Rinisė nėn 18)
Albanian Leonard Liti proclaimed the best kicker of Balkan Championship 1978 in Turkey
2nd place: Balkan Championship 1979 in Bulgaria (Agim Maliqati and Leonard Liti of Albania best goalkeeper and defender of BC)
Qualified to Final Tournament of European Championship 1982 in Finland
3rd place: Balkan Championship 1985 in Greece
3rd place: Balkan Championship 1987 in Turkey
2nd place: "Adriatic" Tournament 1990 in Italy
2nd place: Balkan Championship 1990 in Greece
3rd place: Balkan Championship 1995 in Turkey
ALBANIA "U-17" (e Paratėrinisė nėn 17)
2nd place: "Rijeka" Tournament 1996 in Croatia
Qualified to Second Round of European Championship 2002-03
ALBANIA "U-16" (e Paratėrinisė nėn 16)
Qualified to Final Tournament of European Championship 1994 in Ireland
2nd place: "Nereo Rocco" Tournament 1996 in Italy
ALBANIA "U-15" (e Paratėrinisė nėn 15)
Winners of "Beato Annibale Maria di Francia" Tournament 1996 in Italy
3rd place: Balkan Championship 2001 in Albania
ALBANIA "U-14" (e Paratėrinisė nėn 14)
2nd place: "Primavera" Tournament 1995 in Italy
1937: Luigj Shala, Eqrem Stërmasi and Llazar Mima,
the first Albanian FIFA Referees
1946: Qazim Dervishi, the first Albanian Referee in an International Tournament
best Referee in VIII Balkan Championship
1954: Ramazan Kuka, the first FIFA Referee of Albania after the Second World War

edited by Dr. Besnik Dizdari,
the Doyen of "France Football" Ballon d'Or International Jury
For its history and statistical data and photos about Albanian Football
go to Besnik Dizdari's books
Besnik Dizdari
Buoni i rapporti sportivi italo-albanesi. Alcuni italiani nel passato e nel presente dello sport d'Oltreadriatico
(1995)
Statistics sections of RSSSF Albania

ALBANIAN CLUBS IN MOTHERLAND
Championship Winnigs Team
by Florent Hoxha and Dr. Fatjon Pandovski

Albanian National Championships
Albanian Second, Third and Fourth Level Championships
Albanian Republic Cup, Supercup, National Spartakiada and "Under 18" Championship

Albanian Clubs Statistics in National Championships, Republic Cups and Super Cup
First edition of National Championship of First Division (Kategoria Superiore/Premier League): 1930 (traditional level 1: Kategoria e Parë)
First edition of Second Division: 1930 (traditional Second Level: Kategoria e Dytë)
First edition of Third Division: 1956 (traditional third level: Kategoria e Tretë)
First edition of Fourth Division: 2003-04 (new fourth level: Kategoria e Katërt)
First edition of National Cup: 1938-39
First edition of National Spartakiada: 1959
ALBANIAN CLUBS IN EUROPE

Champion Clubs Cup (UEFA Champions League from 1991-92)
Cup Winners Cup
Inter–Cities Fairs Cup
UEFA Cup
UEFA Intertoto Cup
Balkan Clubs Cup
Other links to the sections of RSSSF Albania

Kombëtarja won Rothmans Football
International Tournament 2000
Two legendary International Tournaments of Partizani Tiranë:
Leipzig (1958) and Hanoi (1963) Spartakiadas
Kosova Football: the list of National Championships and Cups winners
Giovanni Armillotta's selected articles on Albanian Football
1961. Partite d'altri tempi: Partizani-Fenerbahēe, la storia infinita di calcio e geopolitica (AlbaniaNews.it, 8 gennaio 2016)
Presentazione del nuovo Campionato di Serie D albanese 2015-16 e altro (AlbaniaNews.it, 5 novembre 2015)
Lidhur me polemika nė artikullin tim tė 12 tetorit 2015 mbi Kombėtarisė, pėrkthyer nė shqip nga «Panorama Sport » mė 14 tetor 2015 (AlbaniaNews.it, 23 ottobre 2015)
Albania: raggiunto un primato mondiale (AlbaniaNews.it, 18 ottobre 2015)
Shqipėria nė fazėn finale? Nuk ėshtė hera e parė! ("Panorama Sport", Tirana, 14 ottobre 2015, pp. 8-9)
L'Albania si č qualificata ai Campionati europei di calcio, ma non per la prima volta nella storia ("Limes. Il mondo oggi", 13 ottobre 2015)
Albania alla fase finale. Record? No! sito web "AlbaniaNews" (AlbaniaNews.it, 18 ottobre 2015)
Da Serbia-Albania alla realtą dei fatti. La Storia ignorata (AlbaniaNews.it, 27 ottobre 2014)
Il Vllaznia Shkodėr č la squadra pił antica del calcio albanese (AlbaniaNews.it, 10 febbraio 2010)
La Coppa d'Albania di calcio. Rapida storia e curiositą statistiche (AlbaniaNews.it, 18 maggio 2009)
Revokim i njė ndeshjeje dy dekada mė parė: Naftėtari-Dinamo 0-1 dhe rėnia e stalinizmit nė botė dhe nė Shqipėri. Njė ndeshje futbolli dhe fundi i njė epoke ("Sporti Shqiptar", 13 korrik 2008)
Albania, Cittą Stalin: una partita di calcio e la fine di un'era. Da Naftėtari Qyteti Stalin-Dinamo Tiranë 0-1 alla caduta dell'ultimo regime stalinista al mondo ("Rinascita", quotidiano di Roma, IX, 11 giugno 2006)
Nga Kyeziu te Igli Tare: histori e shkurtër e shqiptarëve në Serie A ("Shqiptari i Italisë", Roma, II, N. 8, Shtator 2005, ff. 8-11); this article has been published also in: "Sporti Shqiptar", 30 Tetor 2005
Përfaqësuesja shqiptare ka ekzistuar para themelimit të Federatës Kombëtare të Futbollit? ("Shqiptari i Italisë", Roma, II, N. 8, Shtator 2005, f. 11)
Curiositą dal calcio albanese ("Bota Shqiptare", Roma, VI, N. 109, 10-23 giugno 2004)
Kėrshėri tė pabuesueshme tė futbollit shqiptar midis legjendės dhe sė vėrtetės ("Futbolli Shqiptar Magazine", Tiranë, VI, Nr. 131, 5 Maj 2004)
Shtrembėrimi i emrit Myrtaj ("Bota Shqiptare", Roma, VI, N. 103, 11-24 marzo 2004)
Drejt njohjes sė tre Kampionate Kombėtare tė Luftės: 1939, 1940 dhe 1942 ("Futbolli Shqiptar Magazine", Tiranë, IV, N. 112, 4 Tetor 2002) (con traduzione italiana)
Diplomaci në sportin, futboll. Një thirrje për UEFA-n ("Sporti", LVII, Tiranë, N. 43, 31 Korrik 1992) (con traduzione italiana)
Të huajt për vendin dhe sportin tonë – Një intervistë e veçantë ("Sporti", Tiranë, LVI, N. 87, 1 Nëntor 1991) (con traduzione italiana)
17 Nëntori: Hadu isimhom minn Jum il-Liberazzjoni ta' Tirana ("in-Nazzjon Taghna", Pieta', Malta, 10 August 1988) (con traduzione italiana)
Un Paese bussa alla porta del grande calcio. Com'è cresciuta l'Albania! ("La Gazzetta dello Sport", Milano, 7 ottobre 1986)
Under 21. Un primato dei nostri avversari. I campioncini di Tirana non perdono da cinque anni ("La Gazzetta dello Sport", Milano, 14 marzo 1984)
Photos

Chronological Photo-Gallery from 1913 to 1992
(On August 16th, 2002, I decided to concentrate my web soccer iconographic apparatus only until 1992, because since 1992, after the fall of Communism in Albania, the photos regarding Albanian football put into circulation they immensely multiplied, and I can't manage any longer to pursue the History: for that reason I'll look for uploading the past of my archives and not the "future". I want to thank the tens of thousands of Albanians who turned and are turning over the web pages of mine: that's the best honour to my life wholly devoted to dear Albania)
HOMAGES
As I'm also a fan of Turkish Football I say: Honour to GALATASARAY ISTANBUL
UEFA Cup Winners 1999-2000 versus strong Arsenal London
and Super Cup Winners 2000 versus legendary Real Madrid
The founder of Galatasaray Istanbul is Ali Sami Yen Frashëri,
the son of great Albanian writer Sami Frashėri
The new book of Giovanni Armillotta: Almanaku i kategorisė sė dytė (1930/2008-09) dhe i futbollit shqiptar — Almanacco della Serie B (1930/2008-09) e del calcio albanese — Yearbook of Football Second National Level (1930/2008-09) and of Albanian Soccer
Look at the most important web-site in the world
devoted to the statistics of the European Football Cups since 1955 to present
by my Ukrainian friend, Anton Pavlushko
Visitors since January 5th, 2000 to November 2nd, 2009:
| | | | |
| --- | --- | --- | --- |
| 1. | United States | 18,688 | 17.3 % |
| 2. | Italy | 8,654 | 8.0 % |
| 3. | United Kingdom | 7,499 | 6.9 % |
| 4. | Germany | 7,043 | 6.5 % |
| 5. | Poland | 4,805 | 4.5 % |
| 6. | Spain | 3,748 | 3.5 % |
| 7. | France | 3,537 | 3.3 % |
| 8. | Brazil | 3,140 | 2.9 % |
| 9. | Netherlands, The | 3,129 | 2.9 % |
| 10. | Russia | 3,053 | 2.8 % |
| | The rest | 44,667 | 41.4 % |
| | Total | 107,963 | 100.0 % |
Visitors since November 2nd, 2009:
© Giovanni Armillotta, 1998